Merely having a presence on Facebook does not guarantee that you'll suddenly start generating hundreds of thousands of likes on your Facebook page.
That's why it is important to optimize your online presence; whether it's Twitter, your website, Facebook or YouTube.  Remember, the only people that know about your online presence are well, yourself (and anyone else you've told).
In order to see a return on your investment with social media, you must also incorporate word of mouth marketing as well as additional online marketing techniques — like adding a link to your page in your email signature and displaying your online presence on your website. Without these key pieces, your fanbase will grow, but at a glacial pace.
I've taken the opportunity to review FTJ Builders Inc, a general contractor in New Jersey, who recently launched a Facebook page to stimulate growth for their business. There's a lot of great information here and yes, the video is a tad long, but this was an in-depth review so enjoy!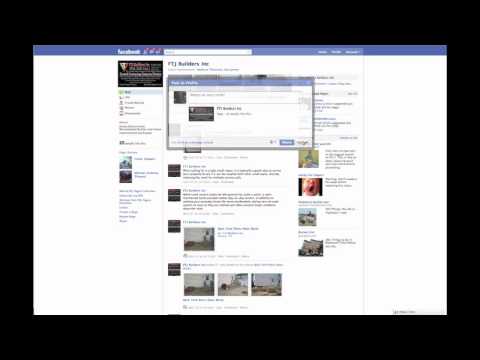 Note: Every Facebook page will not follow the same formula as general contractor and home-building specialist, FTJ Builders Inc on Facebook. These are suggested tips that you can adapt to your own Facebook presence. If you would like your Facebook page reviewed, contact me.