Pinterest, a social network with around 11.7 million plus monthly visitors, is the fastest growing social network (until something better comes along). Now I know what you're thinking – another social network to join, how do you find the time?
Unlike other social networks, one thing that sets Pinterest apart is that it isn't about games or apps or tweets nor is it about having to approve a friend request in order for someone to look at your updates. Instead, it's all about images (and videos), so lets get started!
8 types of images that work well on Pinterest
Eye-catching images – think architecture
They say a picture is worth 1,000 words. Because Pinterest focuses on images, there is a need to place the majority of your work into pinning eye-catching images. This way your image catches someones eye and helps lead to more repins and likes by others.
Videos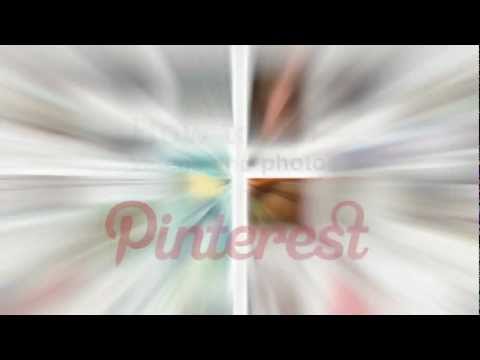 Pinterest isn't just limited to pinning images. You can also pin your favorite videos to your pinboards too. These work well because it's much easier to pin a video rather than open an email program, copy a bunch of code, and then sent it off. For those of you who want to know how to pin videos, I've included a video above on how to pin videos on Pinterest.
Beauty
How many times have you seen a hairstyle or makeup tip in a magazine and forgot to tear it out? ANYTHING beauty related works well on Pinterest. I suggest creating a beauty board and pinning your favorite styles to it. This way you won't forget about that makeup tutorial or that Oscar-worthy makeup tip you saw and wanted to try out.
Photo montage
Photo montages help you put a personal spin on your favorite topics. Because Pinterest is all about images, it's wise to take the time to create your own – it also shows that you're creative. For those of you who want to know how to build a photo montage, try this photo montage photoshop tutorial.
Humorous images
Food
Aside from eating, most people spend time looking at pictures of food. What works well are images of new recipes, holiday favorites, along with neat tricks to old cooking ideas.
Text
Quotes, quotes and more quotes. Another image I find that works well on Pinterest are images featuring quotes, positive sayings, and text to keep people motivated. Rather than just typing a quote out, create your own images combining text with imagery to create appeal from other Pinterest users.
(Large) vertical images
Unlike most social networks, which restrict the height of your images, Pinterest stresses the importance of large vertical images. A GREAT example of this is the image used above about being awesome. Because Pinterest doesn't try to shrink down your images, it really helps to get the point across – and catch someones eye in the process! On Pinterest, remember, bigger = better = more repins on Pinterest!
Maps and flags
An instant conversation-starter. Show your pride for your country – or even the places you've recently visited. They're colorful, eye-catching, and bound to get lots of repins (and questions from travelers).
Infographics
You've probably seen a lot of these. They're called info graphics and they're basically a visual way to share lots of information (so that your audience doesn't get bored). If you want to see some more examples, check these out. For those of you who love infographics, you can also create your own – try this handy tool for creating your own infographics.
What other types of images have you pinned on your pinboards that have gotten a lot of repins and likes? I would love to see them. Leave a link to your Pinterest account in the comments and while you're at it, don't forget to follow me on Pinterest.