Often times when we do repetitive tasks, such as checking our favorite social networks on a daily basis, things become mundane and sometimes we need to change things up. For those of you who have become comatose from the linear view of Facebook newsfeeds and Twitter streams, here's an app that should breathe a little fresh air into your social experience – Flipboard, a social news magazine.
What I like about this app:
Not only is Flipboard a FREE app, but it gives me a way to consume and share all of my content from one app. Additionally, it's also very fun to use because content is not just displayed in a straight line; rather, it is arranged like a magazine which I can flip through, read, and share with my friends and family. Flipboard also gives me the ability to connect multiple accounts, it isn't just limited to social networks like Facebook and Twitter. You can also include your favorite blogs as well. Another thing I absolutely LOVE is how it uses the multi-touch features on the iPad and iPhone to improve the overall user experience and to make reading social media updates more engaging.
How does it work?
With Flipboard, simply download the app, create a FREE account, and add your social networks and blogs. Your content from each is then arranged entirely for YOU. You essentially get your own magazine – a personal social news magazine. Here's a brief video on using Flipboard.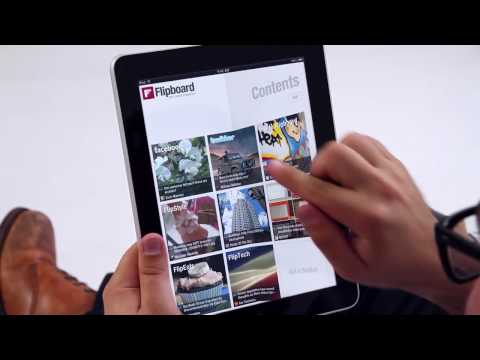 Where to get the app:
Flipboard is available for both iPhone and iPad users. Unfortunately, the Android app is still in the works. I have included links to download both versions.
For those of you who are first-timers with this app, would love to hear what you think – do you find this makes consuming social media that much more fun? Leave a comment below.