When Apple announced the Apple iPad, it was extremely well-received in the market. So much so, that lines formed practically everywhere and prices on the gray market nearly doubled. I'll admit, I also spent some time in line too.
For most users though who purchased the Apple iPad 2 as a laptop replacement, you're probably feeling a little burned, since it does a lot of things great, but unfortunately, doesn't let you play Adobe Flash games or visit websites built using Flash.
Luckily, one of the strongpoints  to the iPad (and the entire Apple ecosystem), are the thousands of apps available in the app store, which help you expand the capabilities.
While I'm not much of a flash user, I do run across the occasional website that I can't view on my Apple iPad. Fortunately, there is a solution for viewing Flash websites and playing Flash games on your iPad – it doesn't require you to jailbreak the iPad either (win)!
Here's a brief video on how to run Adobe Flash on your Apple iPad.
Note: this works on both the iPad 1 and 2.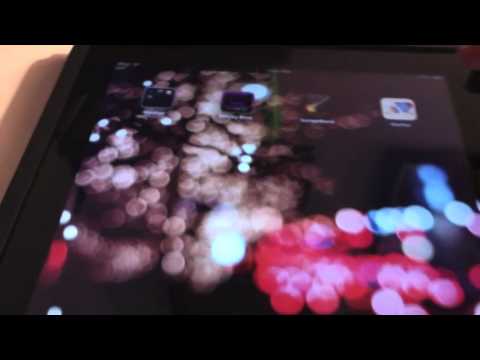 So I have to ask, do you feel your Apple tablet could replace your laptop? What other features does it need?