If you share a lot of videos on your Facebook Page, one thing you want to do is to be sure to customize your Facebook video thumbnail images.
Why use a custom image?
When you customize your image, this gives you the opportunity to determine what your fans see in their news feed. Doing this can influence their decision to click on your video.
For example, how many of you would click on a video that had this image in your news feed?
How about this one instead?
So how do you go about setting a custom Facebook video thumbnail image? Follow the instructions below.
How to customize your Facebook video thumbnail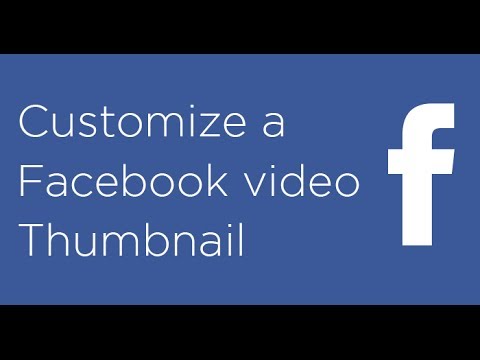 Step 1: Upload a video to Facebook
Be sure you follow the requirements for Facebook videos. This will also help ensure your videos look good when people view them on Facebook.
Note: In order to customize the video thumbnail, you have to upload a video to Facebook. You cannot link to a YouTube video.
Step 2: Once your video has been processed, click on photos > albums
Step 3: After you select a video, hover over the video and click the pencil icon. Select edit video
Step 4: Under "Choose a thumbnail," select a new thumbnail for your video.
Step 5: Click Save.
Wrap-up on thumbnail images
By taking the time to select an appropriate thumbnail image for your Facebook video, not only will it help make your videos look better in the news feed, but you'll improve the experience for your fans in the process – which is great because they'll then be looking out for new videos that you share.
Do you have additional questions on using Facebook to share your videos? Leave your questions and comments below.