One of my favorite (and often most-overlooked) Facebook features are add interests lists. Facebook 'add interests lists' are a tool to let you quickly and easily organize your Facebook Newsfeed into individualized lists.
Why organize your Facebook Newsfeed with Add Interests list?
One of the biggest challenges with using Facebook is that after we've friended a lot of people and liked a lot of Facebook Pages, eventually our newsfeed becomes too much to mange and we begin to miss updates from some of the Facebook profiles and pages because they're simply too much content to go through.
With Add Interests Lists, we are able to better separate our Facebook Newsfeed so that we're able to see relevant updates just by clicking on one of the lists that we've created. What I like most about this is that 'add interests lists' work when you're visiting Facebook from your laptop, your tablet and also from the Facebook mobile app.
What can I include in Faebook Add Interests Lists?
The great thing about Add Interests Lists is that you can mix and match Facebook Profiles and Facebook Pages so that you see updates how you want to. For instance, I have a social media resource list which I use for browsing content from my favorite social media channels. I also have one for Final Cut Pro resources as well as one for updates from business partners and one for family among others.
Enough about Facebook Add Interests Lists, how do I create them, how do I access them, how do I order them, how do I subscribe to them? Watch the video below.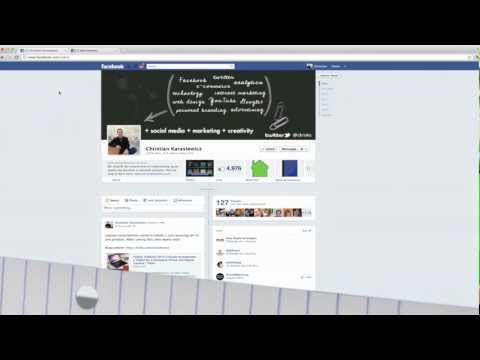 Wrap-up on Facebook Add Interests Lists
As you can see, Facebook Add Interests Lists are not only a convenient way to better organize and sort your Facebook Newsfeed content, but they'll also save you lots of time because now all you have to do is access your specific lists that you created – no more wasting time sifting through content.  Now you can go right to the topic you want to check on.
One last thing I like is that if there are updates, the list tells you (it shows a number).  If there aren't any, you won't see a number.  This way you won't waste time looking at a list which hasn't been updated with any new content.
Do you have any 'add interests lists' already setup? Leave a link to them in the comments for others to subscribe to.