Do you wish you could edit your Vine videos before you post them? Now you can with Vine time travel.
What is Vine time travel?
Vine Time Travel is tool for Vine that let's you edit Vine videos.
With time travel, you can record a Vine video and now edit it right from your mobile device.
This is a valuable new feature for Vine users because previously, you could not edit Vines before posting them.
With Vine Time Travel, now you can. This should also lead to a creative boom for Vine enthusiasts.
Follow the instructions below to learn how to use Vine Time Travel to edit your Vine videos.
Editing videos with Vine time travel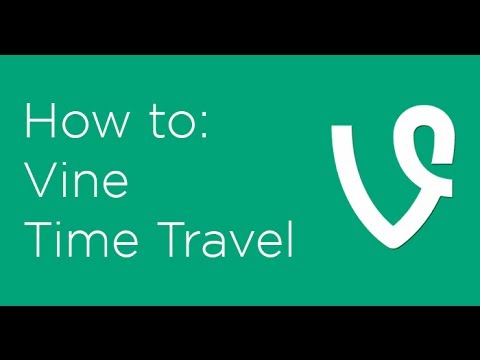 Step 1: Record a Vine video
Step 2: When finished, select the forward arrow
Step 3: Select "Edit"
Step 4: To edit your Vine video, press and hold on a Vine clip and drag to re-order
Step 5: Click "Save"
A powerful new Vine tool
In addition to Vine Time Travel, Vine also launched Vine Sessions. This Vine tool let's you record multiple Vine videos.
When you combine the two Vine tools together, you can now record and edit your videos right on your mobile device and create some amazing Vine videos.
For example, you can now use the Vine Time Travel tool to reverse your entire video with just a few taps.
What do you think about the new time travel feature from Vine? How do you see yourself using this Vine tool to improve the Vine videos you are currently creating?
Leave a comment below and tell me how you are using Vine in your marketing efforts.